Hey Cav med guy...where ya been? If you haven't been visiting this site often you may have missed some of the articles. Not to worry - gotcha covered. Visit our
Old Front Page News and you'll be able to catch up with past articles.
---
Mission Act Starts Today!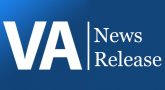 The MISSION Act launched 6 June 2019, and means greater access and flexibility for veterans in choosing their healthcare providers. One of those changes covers urgent care. Rather than go to a VA facility's emergency room or another alternative, the MISSION Act allows veterans to go to civilian urgent care clinics.
The MISSION Act, signed into law by President Donald Trump last year, replaces the expiring CHOICE Act and allows veterans who meet certain criteria (such as long wait times, specialty care needs and more) to see private doctors while the VA picks up the bill. But a continual issue has been emergency care -- or, rather, the need to see a doctor right away, but not necessarily requiring a trauma response from an ER.
---
lost and missing members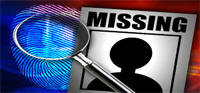 We've got over two hundred names of soldiers that served with the 15th Medical Battalion but we have no way to contact them - no address and no e-mail address. We'd appreciate you taking the time to scan the Lost and Missing Members List and seeing if you know how to contact any of them. If you do find someone you are in contact with, please ask them to visit this site and fill out the Contact Us form or you complete the form for them.
---
planning underway for 2020 reunion
The "Perfect Vision" Reunion... (ahhhhh get it? 2020) planning is underway. The 2020 Reunion will be held at the Oxford Suite, Boise, ID April 1-5 in Boise, ID. So start planning now by checking your calendar and making sure you pencil in the reunion dates.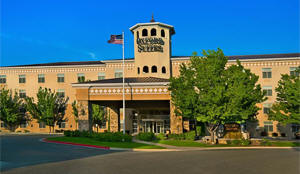 ---
2019 reunion "one for the books"
The 15th Med Bn Assn marched into San Antonio and took over the whole town. If you weren't in the hospitality room with us, on tour at Lackland AFB and Fort Sam Houston, or chowing down at County Line BBQ and La Margarita...then you missed a great gathering of folks. The MPs at both Lackland and Ft. Sam had never seen such a line of cars and sorta-kinda just waved us through as a herd.
The official pictures, or what we like to say are the "Oh my God, do I really look like that?", have been posted on our Web site for all the world to see.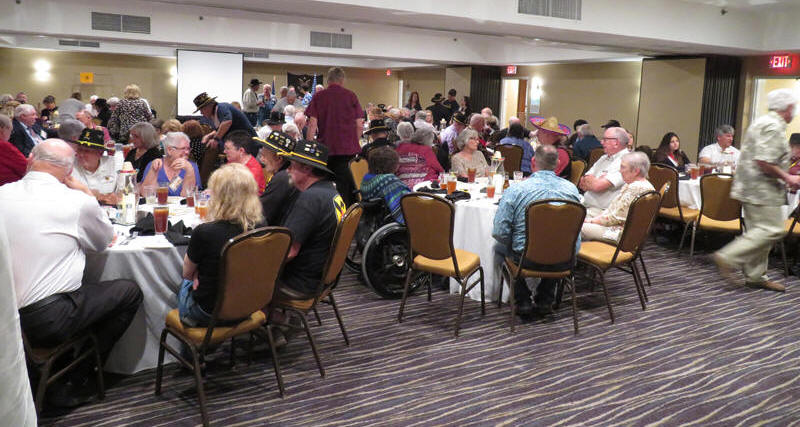 https://15thmedbnassociation.org/Reunion/Past-reunions/2019/2019-reunion.aspx
---
Purple Heart recipients to "front of the line"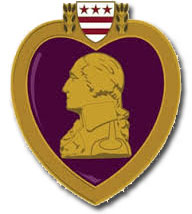 Secretary of Veterans Affairs Robert Wilkie just announced a new initiative that will place Purple Heart recipients at the "front of the line" for benefits claims.
"I will be announcing that for those who hold the Purple Heart, the recognition of wounds taken in battle, we will now place those who hold that decoration at the front of the line when it comes to claims before the veterans department," Wilkie said during a House Appropriations Committee VA general oversight hearing.
---
Embroidered medevac patch set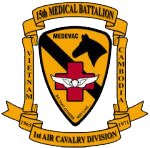 The latest item to be stocked in our online store is an embroidered Medevac patch set (comes in two pieces) measuring 10 x 10 inches. Great to sew on your leather flight jacket, bowling ball bag, or anything else you want folks to know just what you did during the war. Check out these embroidered patch sets in the online store.
---
Holly Calibro Fund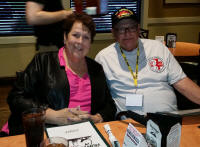 As many may know by following this group, our beloved Holly Calibro died last December. Jimmy Ong donated money to the 15th Med Bn Assn in Holly's name. This was quickly followed by other members of the Association. The Executive Council is in the process of determining the best use of these funds. If you would like to suggest an idea, please let us know. Should you desire to make a donation to this fund, please click the "Donate" button above just below the Facebook button.
---
Helicopter rescues Vietnam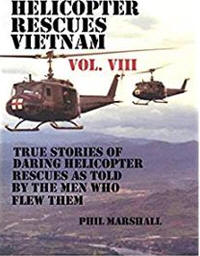 Phil Marshall, the editor and banquet guest speaker at the 2018 reunion in Williamsburg, VA, has just finished his eighth book about helicopter rescues in Vietnam. As with all the books in his series, there are plenty of great stories about the heroics of Medevac and DUSTOFF. His book is available at Amazon for $19.95.
See more books of a similar topic by visiting our online store.
---
new historical documents added
Thanks to the tireless efforts of our historian Terry McCarl and for the money put up by Corky Walsh, we've been able to add two new documents to our site; Activities Report 1 Jan 66 - 31 Dec 66 and Annual Historical Report 1 Jan 70 - 31 Dec 70. Both make interesting read so check them out for yourself by going to the Historical Documents section of this site.
---
how to obtain PERSONNEL ROSTERS
The 15th Medical Bn Association now has available personnel rosters requested from the National Personnel Records Center (NPRC) in St. Louis, MO for 1965-1970. These rosters were generally prepared only for the months of April and October of each year during the Vietnam War, except during 1965 and 1966, when they were prepared during some additional months as well. Enlisted Personnel Rosters for 1968 are available only for 10/68. Officer rosters are available for 07/65, 08/65, 10/65, 01/66, 07/66, 07/67, 09/67, 04/69 and 10/70
Rosters must be requested and will be sent by e-mail only, unless special arrangements are made by e-mail. Go to the How To Obtain Personnel Rosters page for further instructions.
---
Webmeister Needs Your Help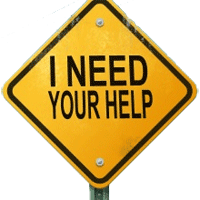 The database making up the Unit Member Search has been scrubbed to make it as accurate as we can at this time. All e-mail addresses were checked for currency and "dead" e-mail addresses deleted. This leaves many members without an operating e-mail address associated with their data. I need your help in filling in the blanks. Please search for friends you served with and if you notice an individual's name doesn't have an e-mail address, but you known what the e-mail address is, then please let me know at medevac2@15thMedBnAssociation.org . Thanks.
---
15th Med Bn Searchable Database
After some very long days and nights of typing in over 753 member names into a database, Terry McCarl and I are finally finished and the works or our labor are available on our Unit Member Search page. Now's where the hard part comes in.
We need everyone to help cleanse the database and report inaccuracies to us. We also need to know of anyone that may have died so we can move their data to another searchable table.
So go over and see if we have your data and check that it's correct. If there are any inaccuracies, fill out the corrections form and send it in.
---
New Pictures Added To Photo Page
Some new pictures of Company B after the ammo dump explosion were added to the Photo page 5. Many thanks to Jerry Kuklok for taking the time to send them. So what's keeping you from scanning a few pictures and sending then in to us. We'd love to post them and let the whole Association see them. Send them as an attachment to an e-mail to medevac2@15thMedBnAssociation.com . No scanner or not comfortable with attaching items to an e-mail, just sent the pictures to R. (Baby Huey) Huether, 110 Cedar Hills Dr., Fredericksburg, TX 78624. I'll scan them for ya and then return your pictures.
---
15th Medical Battalion Association EIN: 82-1517632
Texas Taxpayer Number: 32064960969
The 15th Medical Battalion Association is registered as a non-profit tax-exempt private foundation with tax-exempt status granted under IRS rules section 501(C)(3) of the Internal Revenue Code.