Hey Cav med guy...where ya been? If you haven't been visiting this site often you may have missed some of the articles. Not to worry - gotcha covered. Visit our
Old Front Page News and you'll be able to catch up with past articles.
---
Nine Line Apparel founded in Georgia home burnt to the ground.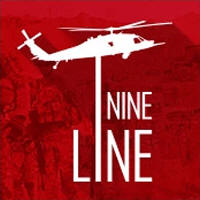 The veteran-owned and operated Nine Line brand started out in a house on Whitemarsh Island, Ga., just outside of Savannah caught fire and burned to the ground. Nine Line outgrew the house years ago and an employee was renting it out to a family at the time of the fire.

"Nine Line Apparel is very sad to report that the home where our great company got its start was destroyed in a fire," said Nine Line spokeswoman Amanda Herring.

The "relentlessly patriotic" Nine Line brand is named for the medevac request code for a service member injured on the field of battle, supporting military and first responder charities and disaster relief initiatives.
---
May-Jun 2019 Saber posted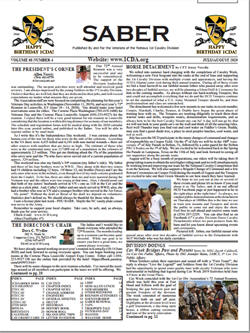 The latest issue of the 1st Cav Saber newsletter has been added to our site in the Historical Documents section. As always, our volunteer author Mike Bodnar has some interesting information in the 15th Medical Battalion's section. So visit the Historical Documents section and catch-up with the latest news about the 15th Med Bn and the 1st Cav Division.
---
Quinn Becker nominated for dustoff hall of fame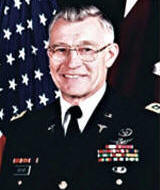 All you 1970ish crewmembers having the pleasure of seeing Quinn Becker in action as our Battalion Command will be pleased to know that he has been nominated to enter the DUSTOFF Hall of Fame. The brass plaque on the HOF wall at the AMEDD Museum has a very limited amount of space for verbiage about his career, but the latest issue of the Spring/Summer 2019 DUSTOFFer newsletter has a very nice history of his climb to fame. Check out the story by going to the Spring/Summer 2019 DUSTOFFer newsletter.
---
lost and missing members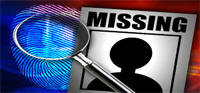 We've got over two hundred names of soldiers that served with the 15th Medical Battalion but we have no way to contact them - no address and no e-mail address. We'd appreciate you taking the time to scan the Lost and Missing Members List and seeing if you know how to contact any of them. If you do find someone you are in contact with, please ask them to visit this site and fill out the Contact Us form or you complete the form for them.
---
planning underway for 2020 reunion
The "Perfect Vision" Reunion... (ahhhhh get it? 2020) planning is underway. The 2020 Reunion will be held at the Oxford Suite, Boise, ID April 1-5 in Boise, ID. So start planning now by checking your calendar and making sure you pencil in the reunion dates.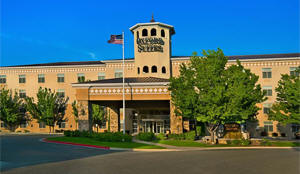 ---
Embroidered medevac patch set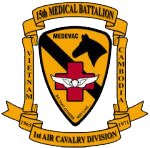 The latest item to be stocked in our online store is an embroidered Medevac patch set (comes in two pieces) measuring 10 x 10 inches. Great to sew on your leather flight jacket, bowling ball bag, or anything else you want folks to know just what you did during the war. Check out these embroidered patch sets in the online store.
---
Helicopter rescues Vietnam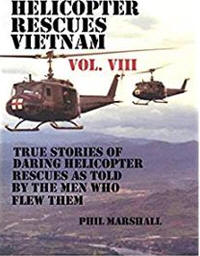 Phil Marshall, the editor and banquet guest speaker at the 2018 reunion in Williamsburg, VA, has just finished his eighth book about helicopter rescues in Vietnam. As with all the books in his series, there are plenty of great stories about the heroics of Medevac and DUSTOFF. His book is available at Amazon for $19.95.
See more books of a similar topic by visiting our online store.
---
new historical documents added
Thanks to the tireless efforts of our historian Terry McCarl and for the money put up by Corky Walsh, we've been able to add two new documents to our site; Activities Report 1 Jan 66 - 31 Dec 66 and Annual Historical Report 1 Jan 70 - 31 Dec 70. Both make interesting read so check them out for yourself by going to the Historical Documents section of this site.
---
Webmeister Needs Your Help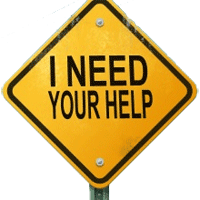 The database making up the Unit Member Search has been scrubbed to make it as accurate as we can at this time. All e-mail addresses were checked for currency and "dead" e-mail addresses deleted. This leaves many members without an operating e-mail address associated with their data. I need your help in filling in the blanks. Please search for friends you served with and if you notice an individual's name doesn't have an e-mail address, but you known what the e-mail address is, then please let me know at medevac2@15thMedBnAssociation.org . Thanks.
---
New Pictures Added To Photo Page
Some new pictures of Company B after the ammo dump explosion were added to the Photo page 6. Many thanks to Jerry Kuklok for taking the time to send them. So what's keeping you from scanning a few pictures and sending then in to us. We'd love to post them and let the whole Association see them. Send them as an attachment to an e-mail to medevac2@15thMedBnAssociation.com . No scanner or not comfortable with attaching items to an e-mail, just sent the pictures to R. (Baby Huey) Huether, 110 Cedar Hills Dr., Fredericksburg, TX 78624. I'll scan them for ya and then return your pictures.
---
15th Medical Battalion Association EIN: 82-1517632
Texas Taxpayer Number: 32064960969
The 15th Medical Battalion Association is registered as a non-profit tax-exempt private foundation with tax-exempt status granted under IRS rules section 501(C)(3) of the Internal Revenue Code.