Hey Cav med guy...where ya been? If you haven't been visiting this site often you may have missed some of the articles. Not to worry - gotcha covered. Visit our
Old Front Page News and you'll be able to catch up with past articles.
2023 Reunion pictures
Because of the ubiquitous use of cell phones, we have a whole slew of reunion pictures being sent for inclusion on this year's reunion photo gallery. Keep'em coming or just check out the 2023 reunion gallery by clicking here.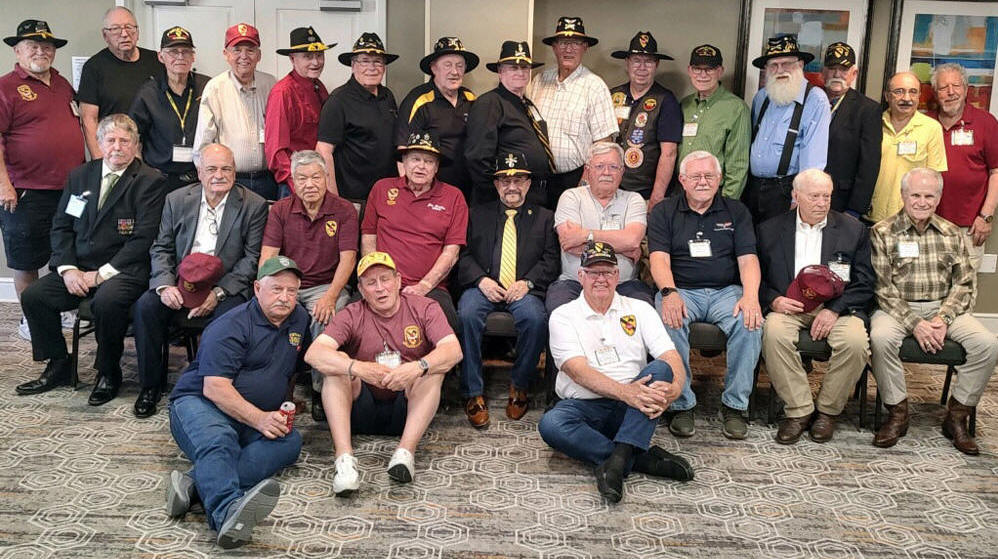 jan-feb saber article posted

The latest article about the 15th Medical Battalion in Vietnam is now available on this Web site under Informational/Historical Documents/Saber Articles. Mike Bodnar faithfully pens this article each month for the 1st Cavalry Division's Saber newspaper. We have back articles all the way back to 1999. So if you're stuck indoors for a while, why not browse through the old articles - it's interesting reading.
Fort Campbell honors dustoff nine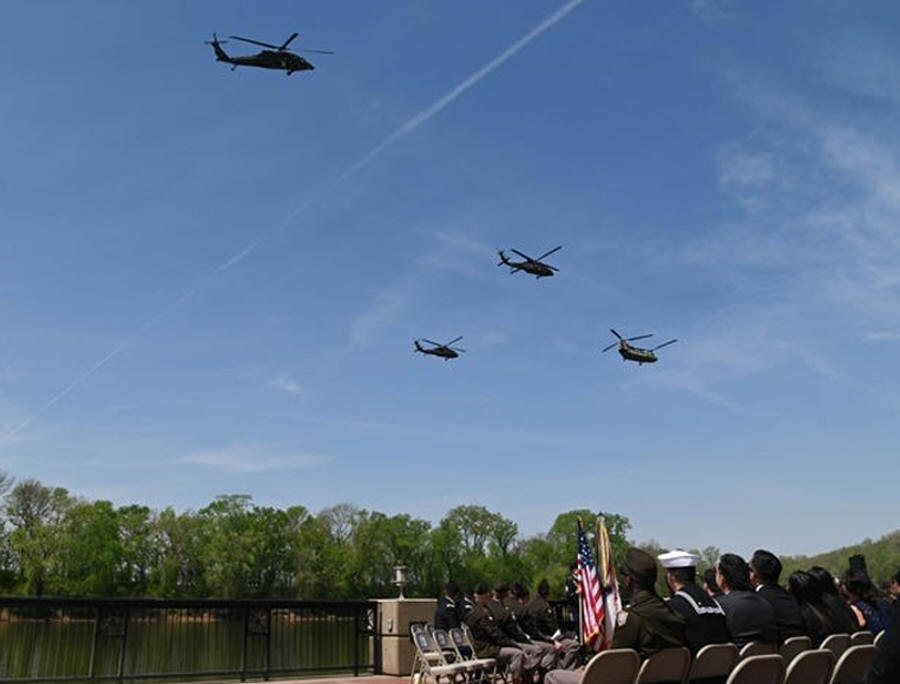 101st Commanding General Officer Maj. Gen. JP McGee began the memorial by reminding the crowd that the "Dustoff Nine" were completing "one of the most sacred missions in our division".
McGee explained that the 6th Battalion is different from others in the army. They are a medical evacuation team whose sole mission is to help soldiers and ensure they're alive. It was what they were training for on the night of March 29 when their helicopters crashed.
Lt. Col. Tyler Espinoza, commander of the 6th Battalion for the 101st Airborne Division, followed to the podium.
Espinoza's emotions fumbled his opening words before taking a deep breath, starting over and describing that he personally knew the nine soldiers. What a great loss to the 101st Airborne Division has suffered, he said.
"They were the heroes who literally flew to the sound of gunshots and cries for help," Espinoza said. "Though this was a training accident, these nine were preparing and training to lay down their lives for others in need. I'm honored, and I'm humbled to be your commander."
Then the 6th Battalion came to attention as 1st Sgt. Justin Saint-Jaques called the ceremonial final roll call, echoing through the arena.
He started by calling the first names of each of the nine. Not receiving an answer, he called their first and last name. With still no answer he called their first name, middle initial and last name.
As Saint-Jaques ended the list of nine, a soldier replied: "Sir, they are not here. They are no longer with us."
The 9 who were memorialized
Warrant Officer 1 Jeffery Barnes, 33, of Milton, Florida
Cpl. Emilie Marie Eve Bolanos, 23, of Austin, Texas
Chief Warrant Officer 2 Zachary Esparza, 36, of Jackson, Missouri
Sgt. Isaac John Gayo, 27, of Los Angeles, California
Staff Sgt. Joshua C. Gore, 25, of Morehead City, North Carolina
Warrant Officer 1 Aaron Healy, 32, of Cape Coral, Florida
Staff Sgt. Taylor Mitchell, 30, of Mountain Brook, Alabama
Chief Warrant Officer 2 Rusten Smith, 32, of Rolla, Missouri
Sgt. David Solinas Jr., 23, of Oradell, New Jersey
Kilmer, McMorris Rodgers Reintroduce Legislation to Honor Vietnam Veterans
On Feb. 14, 2023, U.S. Representatives Derek Kilmer (WA-06) and Cathy McMorris Rodgers (WA-05) reintroduced bipartisan legislation to award Dustoff crews of the Vietnam War with the Congressional Gold Medal. Dustoff crewmembers – helicopter air ambulance pilots, crew chiefs, and medics – performed aeromedical evacuation of over 900,000 U.S., Vietnamese, and allied forces from May 1962 to March 1973.
"Years after the end of the Vietnam War, too many Vietnam veterans have not been sufficiently recognized for their service and sacrifice. That remains true for the members of the Dustoff crews – who valiantly rescued so many," said Rep. Kilmer. "Awarding the Congressional Gold Medal to the Dustoff crews of the Vietnam War will be an important step toward recognizing the pivotal role that these service members played in saving lives and serving their country proudly. I'll keep pushing to ensure we demonstrate our appreciation on behalf of a grateful nation."
association Member Discounts
The Association has partnered with dozens of businesses and has arranged discounts from 5%-20% on everything from car rentals to Office Depot products. To check out the discounts, click on the Association button, then Member Discounts. Save on the car rental when you come to the reunion.
National Park Service Lifetime Pass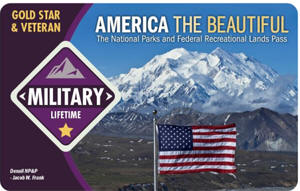 The Biden-Harris Administration announced that starting on Veterans Day (Nov. 11), veterans of the U.S. Armed Services and Gold Star Families can obtain a free lifetime pass to more than 2,000 federal recreation sites spread out across more than 400 million acres of public lands, including national parks, wildlife refuges, and forests.
Each lifetime pass covers entrance fees for a driverand all passengers in a personal vehicle (or passholder and up to three adults at sites that charge per person) at national parks and national wildlife refuges, as well as standard amenity fees at national forests and grasslands, and at lands managed by the Bureau of Land Management, Bureau of Reclamation and U.S. Army Corps of Engineers.
Veterans can present one of the four forms of acceptable ID (Department of Defense ID Card, Veteran Health ID (VHIC), Veteran ID Card, or veteran's designation on a state-issued US driver's license or ID card) at participating federal recreation areas that normally charge an entrance fee. Gold Star Families obtain information, self-certify they qualify and download a voucher on NPS.gov.
new photos from 67-68 added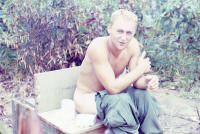 I received a CD of pictures, thanks to Ken Archambault, from his time with 15th Med Bn back in the 67-68 timeframe. There are quite a few pictures of "young warriors" that are unlabeled on Photo page 6. I know I'm asking the nearly impossible, but if any of you old farts still have memory cells from only moderate drinking, I sure would appreciate an e-mail or text with a name for one (or more) of Ken's pictures. Oh, wait, if I'm asking for help from the 67-68 year group, you probably don't have a smartphone so texts are out of the question. God, I can't believe we still have folks alive that were around way, way back in 67!! Love ya guys.
lost and missing members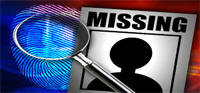 We've got over two hundred names of soldiers that served with the 15th Medical Battalion but we have no way to contact them - no address and no e-mail address. We'd appreciate you taking the time to scan the Lost and Missing Members List and seeing if you know how to contact any of them. If you do find someone you are in contact with, please ask them to visit this site and fill out the Contact Us form or you complete the form for them.

Webmeister Needs Your Help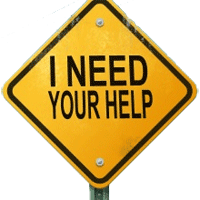 The database making up the Unit Member Search has been scrubbed to make it as accurate as we can at this time. All e-mail addresses were checked for currency and "dead" e-mail addresses deleted. This leaves many members without an operating e-mail address associated with their data. I need your help in filling in the blanks. Please search for friends you served with and if you notice an individual's name doesn't have an e-mail address, but you known what the e-mail address is, then please e-mail me. Thanks.

15th Medical Battalion Association EIN: 82-1517632
Texas Taxpayer Number: 32064960969
NTEE W30
The 15th Medical Battalion Association is registered as a non-profit tax-exempt private foundation
with tax-exempt status granted under IRS rules section 501(C)(3) of the Internal Revenue Code.